Our Story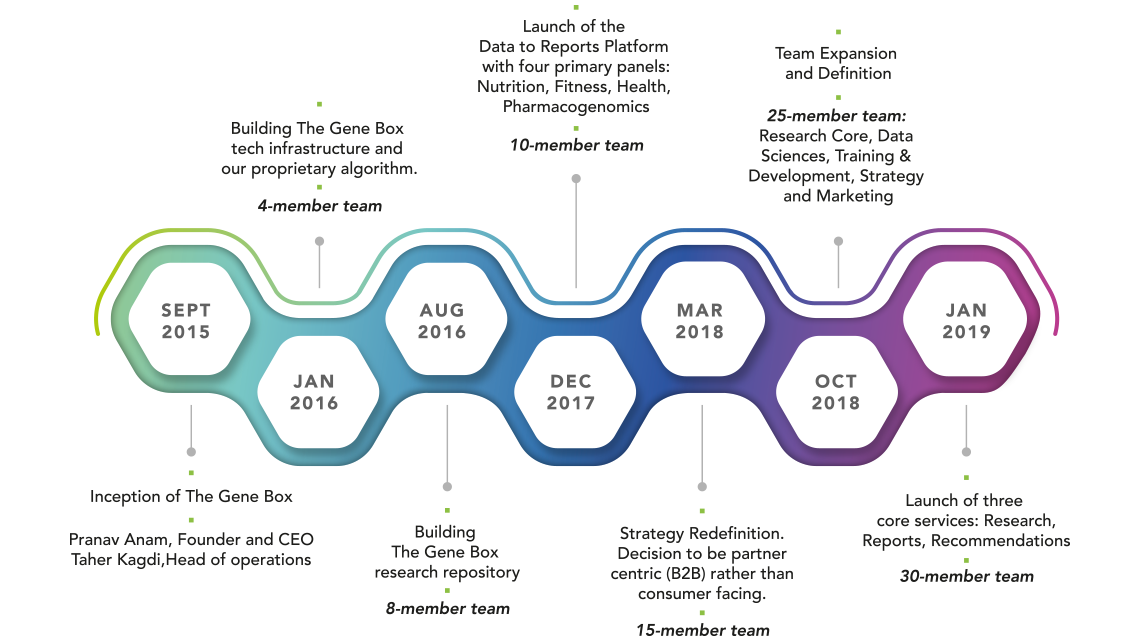 Excellence
Our focus is quality and we drill down to the specifics. As a dedicated team of innovators, we excel in genomic data interpretation.
Integrity
As pioneers in genomics, we uphold high ethical standards to give our business partners accurate genetic information.
Commitment
We believe in building lasting relationships with our partners. Our engagements are founded on principles of science and are non-competitive with our partners' businesses.
Meet Our Team
Pranav Anam Founder & CEO
A qualified geneticist from Newcastle University, United Kingdom, Pranav's greatest strength is his ability and agility in setting up and steering large global teams across diverse businesses. He has successfully developed a unique pan-India commercial and collaborative platform to help stem cell scientists, academicians, and medical practitioners create best-in-class therapeutic products and services. Pranav has rich exposure across the entire Genetics and Bioinformatics spectrum including Biochemistry, Genetics, Microbiology, Immunology, Biomolecules, Pharmacology and Cytogenetics.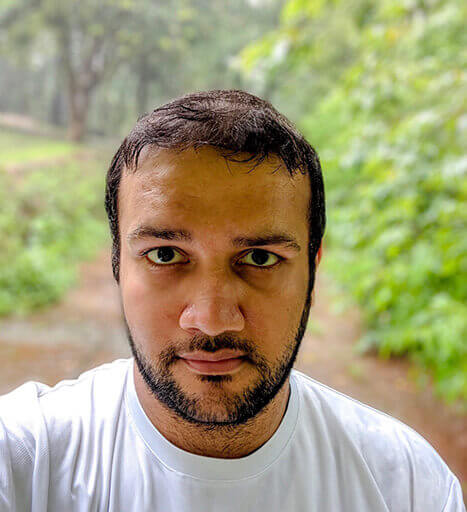 At The Gene Box
Pranav plays the critical role of a catalyst and business accelerator. On the one hand, he spearheads the firm's business development and strategic alliances, on the other; he actively coordinates with the product development and engineering teams towards continually enhancing TGB's unique value proposition and expanding its wide range of offerings.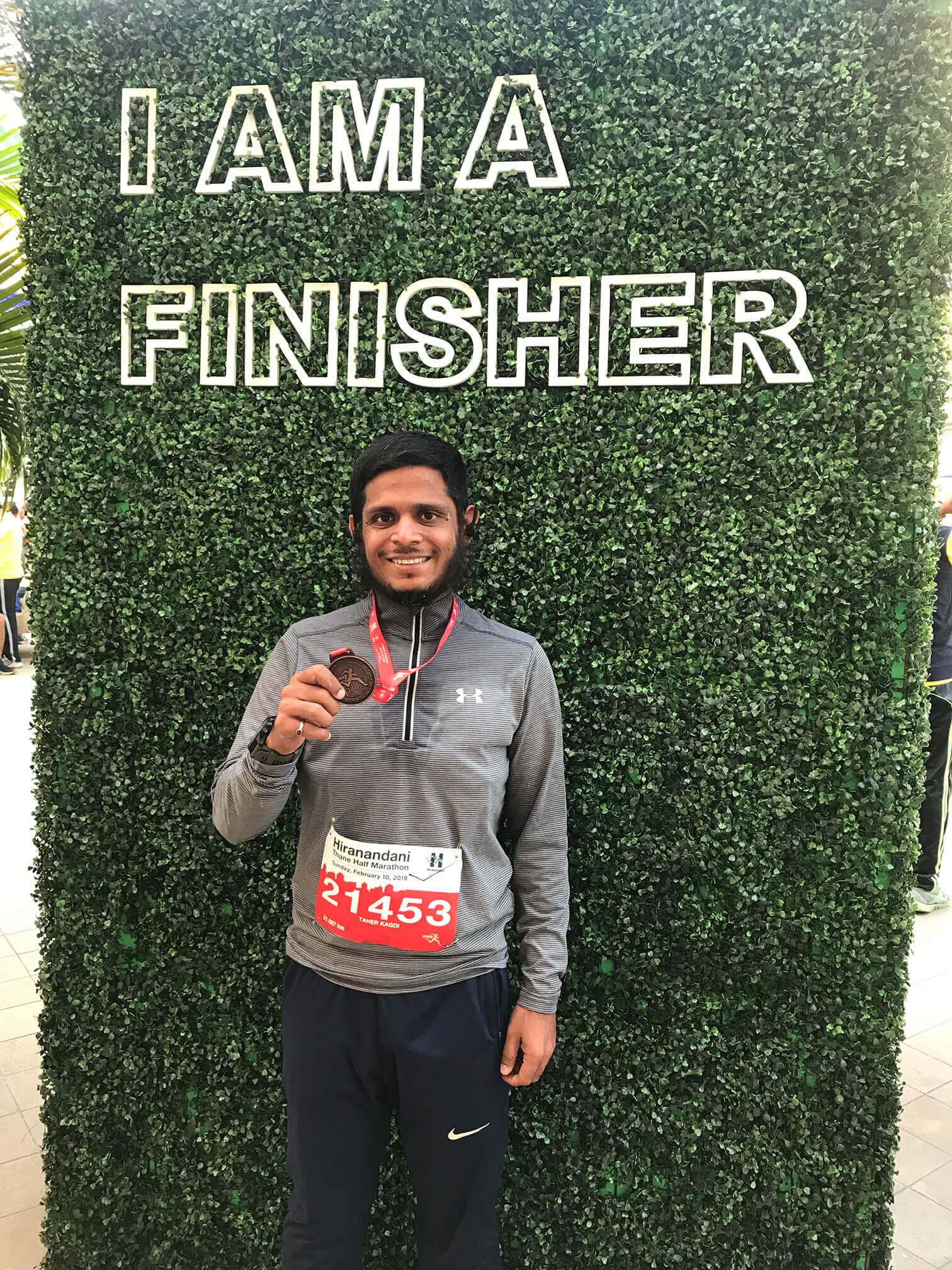 Taher Kagdi Head of Operations
Taher has a rich and varied profile spanning different verticals. After his formative stints into Hardware and Glass, wherein he set up and nurtured a thriving trading business within a short span of time, he was bitten by the travel bug and went on to complete his post-graduation in travel and tourism. He made his debut into the travel space with a leading international organization where he oversaw Operations & Product Planning for International Holiday Destinations, primarily Europe. Thanks to this stint, he developed lasting relationships with best-in-class suppliers and hotels outside India. He handled bookings for more than 5,000 passengers traveling in peak season. During offseason, he focused on Exotic Destinations and developed rich insights into the niche product over time. He eventually became an entrepreneur managing a smart setup specializing in customized travel solutions across the globe. Taher's core strengths are into Operations, Finance, Product Planning, and Customer Relations.
At The Gene Box
He's focused on achieving operational efficiencies – both front-end and back-end. With an eye for detail and a solution-centric approach, he has carved a niche in personalized and proactive customer service.
Past Experiences:
Director - Inspired Consultants
Pankaj Chandra Head Business and Strategy
Pankaj is an experienced professional who started his career in 1993. He has worked across industries like Internet, media, travel, retail and health care. His expertise lies in Marketing Management, Business Planning, Sales, Retail, and E-commerce. He has done an entrepreneurial stint from 2012 till 2017 when he started Foodesto.com. Pankaj is a keen sportsperson and is aspiring to be a marathoner in 2020.
He currently runs half marathons, is a weekend cyclist and plays squash and tennis. His physique might betray the active life he leads but that is got to do with his love for food, especially cheese from across the globe.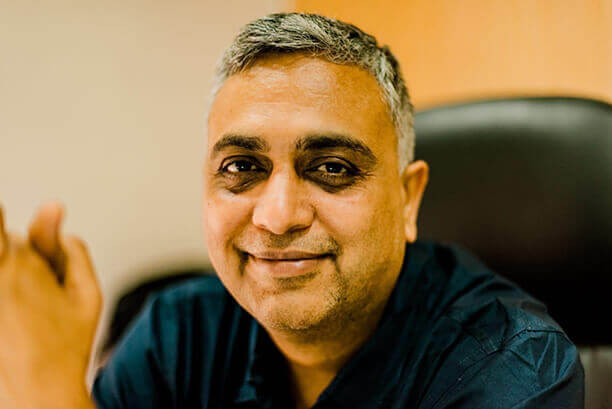 At The Gene Box
At The Gene Box Pankaj is responsible for business and strategy. Under his leadership, The Gene Box is moving towards a Health Tech company aspiring to touch the lives of over a million people. A peoples' person Pankaj has ears grounded to get customer insights and seek out suggestions from peers and colleagues within the organization.
Past Experiences:
Co-Founder – Foodesto.com
Chief Business Officer - Anjali Mukerjee Health Total Pvt.Ltd
Chief Operating Officer - BIGFlix.com