Cracking the Code: Genetics, Gut Microbiome, and the Glycemic Index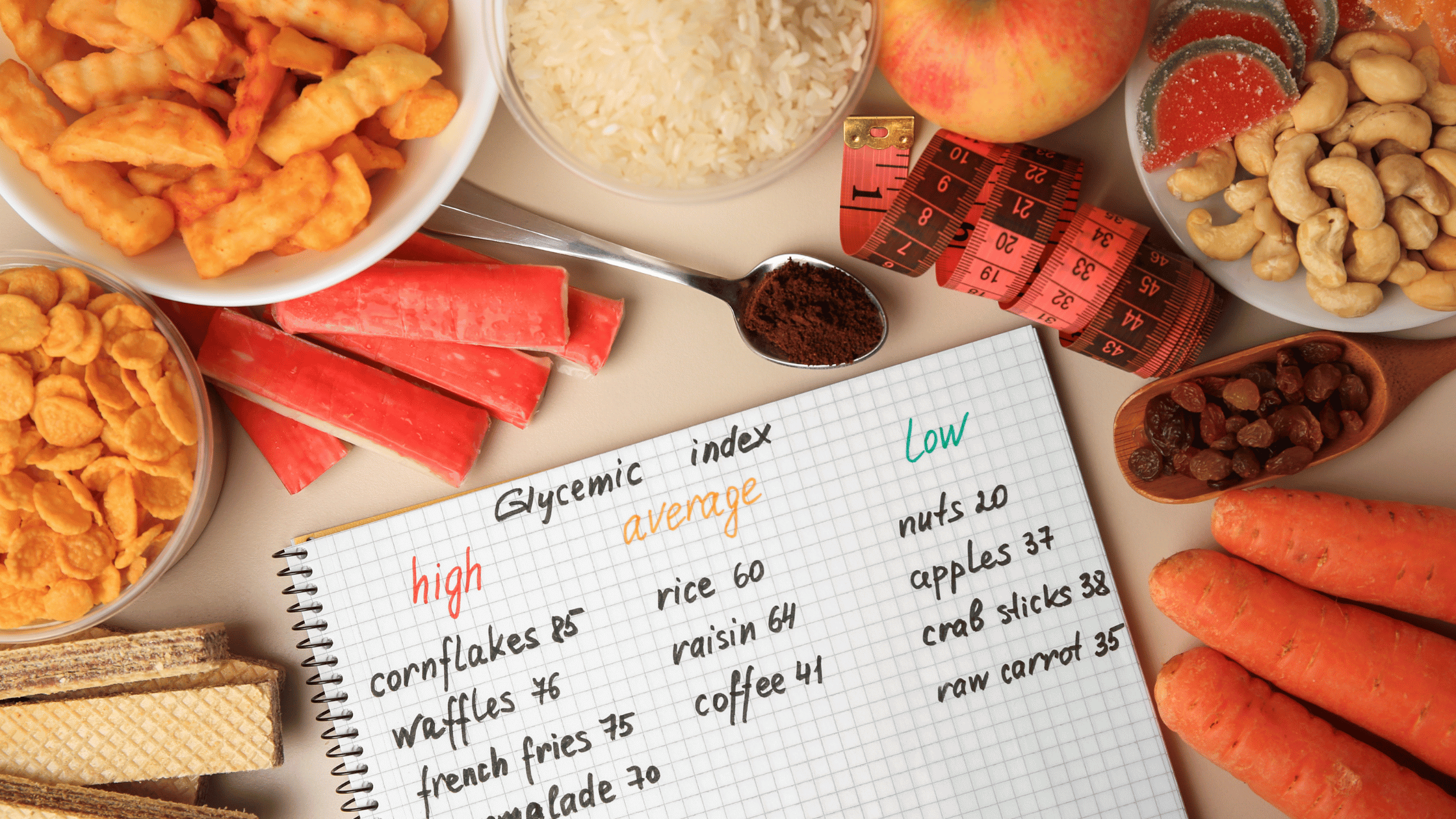 Carbohydrates are the fuel that powers our daily lives, but not all carbs are created equal. The Glycemic Index (GI) is the secret code that reveals how different carbohydrate foods impact our blood sugar levels. It's not just about what's on your plate; it's about the complex interplay of genetics and the gut microbiome that determines how your body responds to carbohydrates. In this comprehensive article, we'll dive deep into the fascinating world of the Glycemic Index, exploring how your genes and the bustling community of microorganisms in your gut influence your carbohydrate journey.
Imagine your blood sugar levels as a rollercoaster ride. High GI foods are the steep inclines that shoot you up in a heartbeat. They're rapidly digested and absorbed by your body, leading to a sudden surge in blood sugar levels. This rollercoaster ride doesn't end here; it's followed by a precipitous drop, leaving you feeling tired and hungry, craving another thrill (read: snack).

Research has shown that high GI foods can indeed cause rapid spikes in blood sugar levels. A study by Jenkins et al. (1981) found that consuming high-GI foods resulted in significantly higher post-meal blood sugar levels compared to low-GI foods. This effect can contribute to post-meal fatigue and increased hunger.

The benefits of choosing low or moderate GI foods go beyond stable blood sugar levels:
1. Sustained Energy: These foods keep you feeling full for longer, preventing those mid-morning or mid-afternoon energy slumps. Say goodbye to yawning in meetings!
2. Nutrient-Dense: They're often packed with vitamins and minerals, giving your body the essential nutrients it craves.
3. Weight Management: By avoiding the blood sugar rollercoaster, you can steer clear of the excess calories and insulin resistance that can lead to obesity.
4. Healthy Lifestyle: Incorporating these foods into your daily diet can help maintain energy levels, stave off fatigue, and support a healthy, active lifestyle.
Swapping the High for the Low: Practical Changes You Can Make
Ready to embrace the low GI lifestyle? Here are some simple swaps to get you started:
Genetics: Unveiling the Unique Blueprint
Have you ever wondered why some people seem to effortlessly maintain stable blood sugar levels while others experience wild fluctuations? A portion of this puzzle can be attributed to our genetic makeup. Each of us carries a unique genetic blueprint that influences how our bodies respond to carbohydrates.
Understanding your genetic predisposition can empower you to make more tailored dietary choices. Genetic testing can provide insights into your individual carbohydrate metabolism, helping you make informed decisions about the types and quantities of carbohydrates that suit your genetic profile.
For instance, a study by Bouchard et al. (2007) demonstrated that individuals with specific genetic variants associated with insulin resistance had a greater post-meal blood sugar response to high-GI foods. This highlights the importance of personalized nutrition based on genetic predisposition.
The Gut Microbiome: The Bacterial Symphony
Within our digestive tract lies a bustling metropolis of microorganisms known as the gut microbiome. This community of bacteria, viruses, fungi, and other microbes plays a pivotal role in our overall health and metabolism. When it comes to the Glycemic Index, the gut microbiome can be seen as the conductor of a symphony.
Recent research has unveiled that the composition of our gut microbiome can influence how our bodies respond to carbohydrates. Specific strains of bacteria in the gut are associated with improved glucose metabolism and a reduced GI response to meals. They assist in breaking down complex carbohydrates and producing short-chain fatty acids, which can help stabilize blood sugar levels.
On the flip side, an imbalance in the gut microbiome, known as dysbiosis, has been linked to a heightened GI response to high GI foods. This imbalance can lead to inflammation, insulin resistance, and an increased risk of metabolic disorders.
The Symbiotic Dance
Genetics and the gut microbiome don't operate in isolation; they interact in a dynamic dance that influences our response to carbohydrates. Emerging research suggests that our genes can influence the composition of our gut microbiome, and conversely, the gut microbiome can impact how our bodies metabolize carbohydrates.

This symbiotic relationship offers exciting possibilities for personalized nutrition. By understanding your genetic predisposition and nurturing a healthy gut microbiome, you can optimize your carbohydrate choices and potentially reduce your risk of conditions associated with high GI foods.
References
Jenkins, D. J., Wolever, T. M., Taylor, R. H., Barker, H., Fielden, H., Baldwin, J. M., ... & Jenkins, A. L. (1981). Glycemic index of foods: a physiological basis for carbohydrate exchange. The American journal of clinical nutrition, 34(3), 362-366.
Bouchard, C., Pérusse, L., Vohl, M. C., & Tremblay, A. (2007). Genetic influences on the response of body fat and fat distribution to positive and negative energy balances in human identical twins. The Journal of nutrition, 137(11), 2405-2411.