Pharmacogenomic Testing:
The New Best Friend For Neuropsychiatric Drug Prescription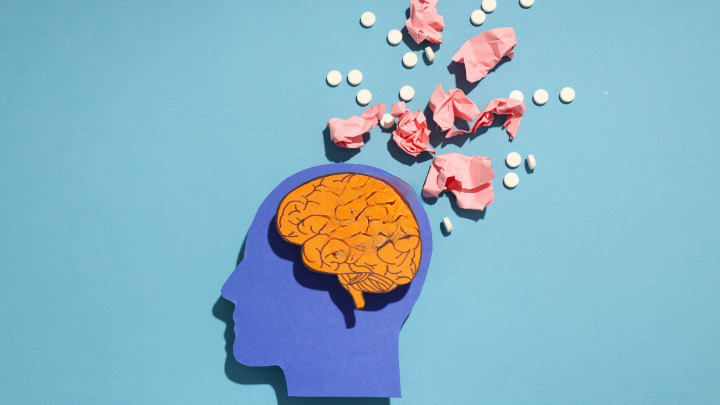 In a world where mental health is gaining increasing recognition and awareness, the field of pharmacogenomics is emerging as a game-changer. By unravelling the secrets hidden within our genes, pharmacogenomics is revolutionising the way we approach neuropsychiatric drugs, making treatment more precise and effective. Let's embark on a journey to explore the fascinating interplay between genetics and mental health treatment.
The Global Rise of Mental Health Disorders:
Mental health disorders have become a significant global concern, affecting millions of lives. According to the World Health Organization, an astonishing 264 million people worldwide suffer from depression. Mental health and substance abuse disorders account for 10.4% of the global burden of disease, highlighting the urgency of effective treatment approaches.
India's Mental Health Landscape:
In India, the scenario is no different. The National Mental Health Survey revealed that nearly 15% of the Indian population, approximately 150 million people, require active intervention for mental health disorders. This staggering number reflects the pressing need to address mental health concerns in the country.
The Rise of Neuropsychiatric Drugs:
To meet the growing demand for mental health treatment, the use of neuropsychiatric drugs has surged. In just a decade, the number of patients seeking psychiatric treatment in India has skyrocketed, with visits to psychiatric outpatient departments increasing from 2.4 million in 2006 to 6.7 million in 2016. Antidepressants, antipsychotics, and anxiolytics have emerged as the go-to medications, aiming to alleviate symptoms and improve quality of life.
Unleashing the Power of Pharmacogenomics:
While these drugs offer hope and relief, it's essential to acknowledge that individuals respond differently to medication due to their unique genetic makeup. This is where pharmacogenomics steps in, bringing personalised medicine to the forefront.
1. Antidepressants - Cracking the Genetic Code of Happiness:
Did you know that your genes can influence how you respond to antidepressants? By analysing the CYP2D6 gene, which impacts the metabolism of antidepressants, pharmacogenomic testing can help identify how your body processes these medications. Armed with this knowledge, healthcare providers can tailor dosages and explore alternative options, leading to improved treatment outcomes and reduced side effects.
2. Antipsychotics - Cracking the Code of Sanity:
Antipsychotics, crucial in managing conditions like schizophrenia, also exhibit variations in response among individuals. Genetic testing for the CYP2D6 gene provides insights into how your body metabolises antipsychotic medications, enabling healthcare providers to determine optimal dosages. Additionally, for specific populations, testing for genetic markers such as HLA-B*15:02 and HLA-A*31:01 can prevent severe adverse reactions.
3. Mood Stabilizers - Unlocking the Genetic Balance:
Precision is key when prescribing mood stabilisers for bipolar disorder. Genetic variations in genes like GSK3B and IMPA2 offer clues to the likelihood of positive responses to mood stabilisers like lithium. Understanding genetic variations in UGT1A4 and CYP2C9 guides the use of valproic acid, minimising side effects and maximising effectiveness.
Beyond Science Fiction: A New Era in Mental Health Treatment:
The integration of pharmacogenomics into mental health treatment is not merely a futuristic concept. It empowers healthcare providers to unlock personalised solutions for the mind. By considering an individual's genetic profile, we can optimise treatment plans, reduce trial-and-error approaches, and enhance patient well-being.
We stand on the precipice of a new era in mental health treatment, where genetics and medicine converge to reshape our approach to neuropsychiatric drugs. Pharmacogenomics offers a promising pathway to tailor.