"Omics" in Yoga: Exploring Genetic, epigenetic, and gut microbiome connections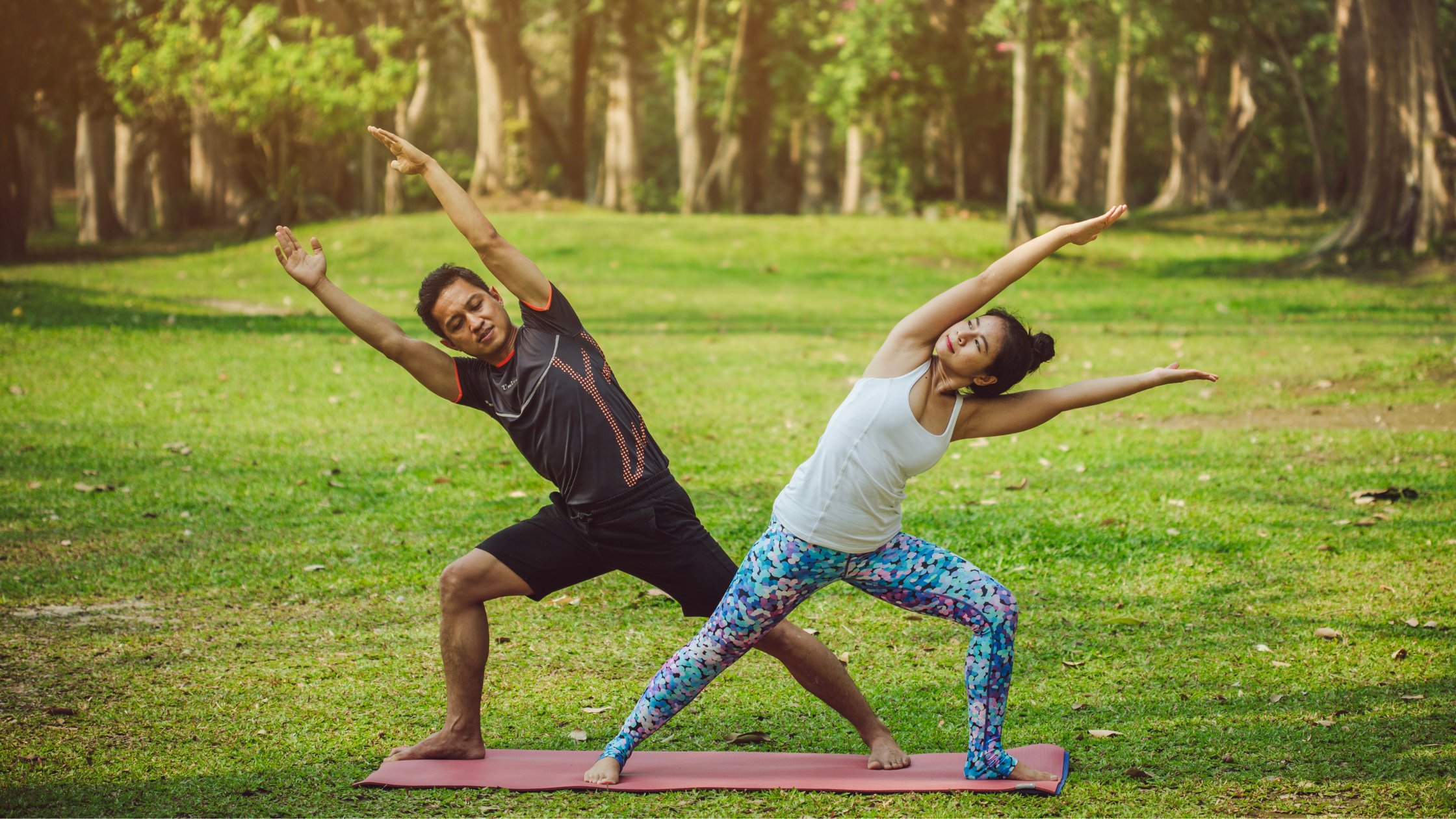 As the world celebrates the International Day of Yoga, we embark on a journey to explore the profound interplay between yoga and the realms of genomics, epigenetics, and the gut microbiome. Yoga, an ancient practice that harmonises the body, mind, and spirit, has captured the attention of scientists who seek to unravel its intricate molecular effects. By delving into the fascinating fields of genomics, epigenetics, and the gut microbiome, we gain a deeper understanding of how yoga influences our well-being at a molecular level, empowering us to optimise our yoga practice for personalised well-being. Let us embark on this enlightening exploration with a focus on scientific research and references.
Genomics: Unravelling the Genetic Foundations of Yoga
Genomics, the study of genes and their functions, offers valuable insights into the genetic underpinnings of individual responses to yoga. Recent research has revealed genetic variations that impact flexibility, muscle strength, and the body's response to exercise [Rankinen et al., 2010]. Genetic markers associated with differences in flexibility and muscle strength in response to exercise interventions have been identified, allowing for personalised yoga practices tailored to individual needs. By understanding these genetic differences, we can optimise yoga sessions and achieve optimal benefits.
Furthermore, yoga and meditation practices have been shown to influence gene expression patterns, revealing their potential to induce positive changes in the body. Qu et al. (2013) conducted a study showing that yoga and meditation practices were associated with altered gene expression patterns related to stress response, inflammation, and immune function. These findings highlight the potential of yoga to modulate gene expression, promoting beneficial outcomes in the body.
Epigenetics: The Malleable Nature of Gene Expression
Epigenetics, the study of heritable changes in gene expression without alterations in DNA sequence, provides intriguing insights into how lifestyle factors like yoga can influence gene activity. Yoga and meditation practices have been shown to modify epigenetic profiles, potentially leading to positive health outcomes [Harkess et al., 2016]. Epigenetic marks on DNA can be influenced by yoga, inducing long-lasting changes in gene expression patterns that enhance overall well-being.
A study by Harkess et al. (2016) discussed the impact of yoga on epigenetics, highlighting its potential to regulate stress response genes and promote emotional well-being. They found that yoga practices were associated with DNA methylation changes in genes related to inflammation, stress response, and immune function. These findings suggest that yoga can modulate gene expression through epigenetic mechanisms, leading to positive health effects.
Gut Microbiome: Unveiling the Yoga-Microbiota Connection
The gut microbiome, a complex community of microorganisms residing in the gastrointestinal tract, plays a pivotal role in our overall health. Recent research has revealed intriguing connections between yoga and the gut microbiome. Chronic stress, which can disrupt the microbial balance in the gut, can be alleviated through yoga's stress-reducing effects. Mindfulness-based stress reduction, incorporating yoga, has been associated with improved gut microbial diversity and reduced inflammation markers [Carlson et al., 2021]. This suggests that yoga practices indirectly support a healthy gut microbiome, positively influencing digestive health and overall well-being.
The gut-brain axis, the bidirectional communication pathway between the gut and the brain, is influenced by the gut microbiota. Yoga's emphasis on the mind-body connection may positively impact the gut-brain axis, subsequently influencing the gut microbiome. Dinan et al. (2015) discussed the bidirectional relationship between gut microbiota and mental health, highlighting the potential role of mind-body practices like yoga in modulating the gut microbiome. They explored how yoga practices, through their effects on the gut-brain axis, may influence the composition and function of the gut microbiota, ultimately promoting optimal gut health.
On this International Day of Yoga, we celebrate not only the physical, mental, and spiritual benefits of yoga but also its profound implications in the realm of "omics." The interplay between yoga and genomics, epigenetics, and the gut microbiome offers a scientific foundation for understanding the molecular effects of yoga on our well-being. By uncovering the genetic variations, epigenetic changes, and gut microbiome modulation associated with yoga practices, we can personalise our yoga interventions and optimise the benefits derived from our practice. As we continue to unravel the intricate connections between yoga and "omics," further research holds the promise of unlocking new frontiers in personalised well-being and holistic health.
References:
-Carlson, C. R., Naerland, T., & Borchgrevink, P. C. (2021). Mindfulness-based stress reduction improves gut microbiota-related outcomes in adults with overweight and obesity: A randomized controlled trial. Psychosomatic Medicine, 83(4), 372–379.
- Dinan, T. G., Stilling, R. M., Stanton, C., & Cryan, J. F. (2015). Collective unconscious: How gut microbes shape human behavior. Frontiers in Psychiatry, 6, 121.
- Harkess, K. N., Ryan, J., Delfabbro, P. H., Cohen-Woods, S., & Lavretsky, H. (2016). Epigenetics and yoga: A review of clinical and empirical findings. Frontiers in Immunology, 7, 670.
- Qu, S., Olafsrud, S. M., Meza-Zepeda, L. A., Saatcioglu, F. (2013). Rapid gene expression changes in peripheral blood lymphocytes upon practice of a comprehensive yoga program. PLOS ONE, 8(4), e61910.
- Rankinen, T., Roth, S. M., Bray, M. S., et al. (2010). Advances in exercise, fitness, and performance genomics. Medicine & Science in Sports & Exercise, 42(5), 835–846.