The Gut-Skin Connection: Untold Secrets For Healthy Skin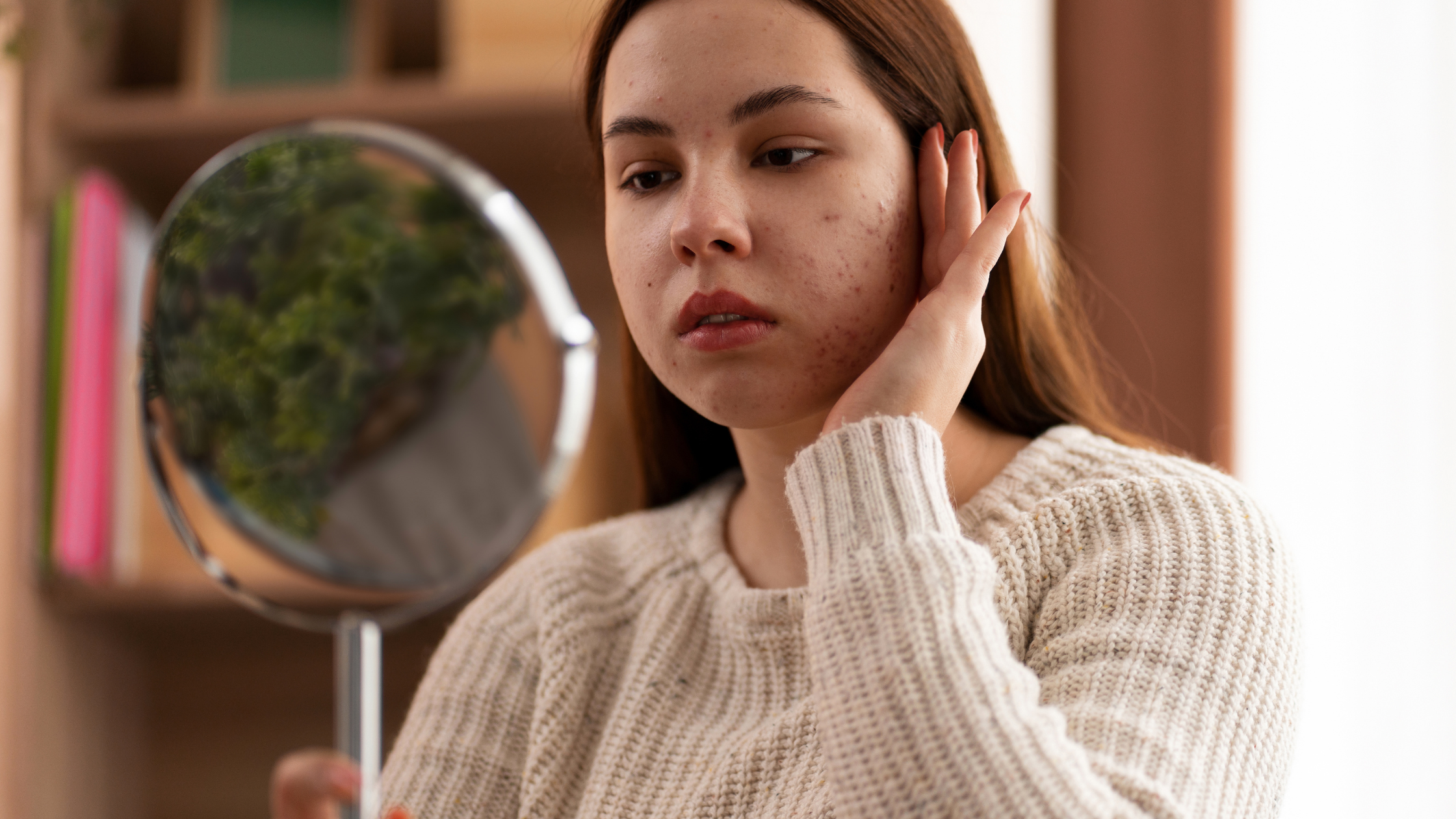 While skincare routines and cosmetics are commonly discussed for optimal skin care and healthy skin, emerging research suggests that the key to unlocking our full beauty potential lies within our own bodies, specifically in the intricate world of the gut microbiome. In this blog, we explore scientific studies that shed light on the relationship between the gut microbiome and skin health, providing valuable insights to enhance our understanding and optimise our beauty routines.
1. Acne and the Gut-Skin Connection:
Acne is a prevalent skin condition that can significantly impact an individual's confidence and beauty. Recent research has unravelled a link between the gut microbiome and acne development. A study published in Experimental Dermatology revealed that individuals with acne tend to have a less diverse gut microbiome compared to those with clear skin. This imbalance is associated with a reduction in beneficial bacteria such as Propionibacterium and Bifidobacterium. Understanding this connection enables us to emphasise the importance of a balanced gut microbiome for managing and preventing acne.
2. Gut Microbiome and Skin Inflammation:
Skin inflammation is a key factor in various dermatological conditions. The gut microbiome has been identified as a modulator of systemic inflammation, exerting an influence on skin health. A study published in Cell Reports demonstrated that imbalances in the gut microbiome can lead to increased production of pro-inflammatory molecules, exacerbating skin conditions like eczema. By restoring a balanced gut microbiome through targeted probiotic supplementation, we can help alleviate skin inflammation and promote healthier skin.
3. Nutrient Absorption and Skin Health:
The gut microbiome plays a crucial role in nutrient absorption, which directly impacts skin health and beauty. A study published in the International Journal of Molecular Sciences highlighted the significance of the gut microbiome in nutrient metabolism and skin health. Disruptions in the gut microbiome can impair the absorption and metabolism of key nutrients, such as vitamins, minerals, and essential fatty acids, which are essential for maintaining radiant skin. Educating clients about the connection between a healthy gut microbiome and optimal nutrient absorption can empower them to make informed dietary choices for glowing skin.
4. Probiotics and Skin Ageing:
Ageing is a natural process that affects the appearance of our skin. However, research indicates that the gut microbiome may play a role in the ageing process and skin health. A double-blind, placebo-controlled study published in the Journal of the American Academy of Dermatology investigated the effects of probiotic supplementation on skin ageing. The study found that participants who consumed a probiotic supplement containing Lactobacillus and Bifidobacterium strains experienced significant improvements in skin elasticity, moisture, and wrinkle depth compared to the placebo group. This evidence underscores the potential of probiotics as a valuable addition to our beauty regimens.
5. Prebiotics and Skin Barrier Function:
Preserving a healthy skin barrier is crucial for protecting against environmental stressors and maintaining optimal skin hydration. Prebiotics, dietary fibres that nourish beneficial gut bacteria, have shown promise in supporting skin barrier function. In a randomised, double-blind, placebo-controlled trial published in the British Journal of Nutrition, participants who consumed a prebiotic supplement containing oligo fructose and inulin for 12 weeks exhibited improved skin hydration and barrier function compared to the placebo group. Encouraging clients to include prebiotic-rich foods in their diets can enhance their skin's natural defence mechanisms.
To truly optimise healthy skin and unlock the full potential of cosmetic beauty, it's important to consider the individuality of each person's gut microbiome. As nutritionists and health coaches, we can guide our clients towards a personalised approach by emphasising the significance of gut microbiome testing. By understanding the unique composition of their gut microbiome, we can tailor dietary recommendations, probiotic supplementation, and lifestyle modifications to target specific imbalances and promote optimal skin health. Incorporating gut microbiome testing into our practice allows us to provide clients with a comprehensive roadmap to achieving healthy, glowing skin from the inside out. Embrace the power of gut microbiome testing and witness the transformation of your client's skin, enhancing their overall well-being and confidence.
References:
1. Kim, J. (2015). Review of the innate immune response in acne vulgaris: Activation of toll-like receptor 2 in acne triggers inflammatory cytokine responses. Dermatology, 232(3), 346-352.
2. Salem, I., Ramser, A., Isham, N., & Ghannoum, M. A. (2018). The gut microbiome as a major regulator of the gut-skin axis. Frontiers in Microbiology, 9, 1459.
3. Raju, T., & Mehta, V. (2017). Role of gut microbiota in nutrition and health. Journal of Indian Society of Periodontology, 21(1), 5-11.
4. Jung, G. W., Tse, J. E., Guiha, I., & Rao, J. (2013). Prospective, randomized, open-label trial comparing the safety, efficacy, and tolerability of an acne treatment regimen with and without a probiotic supplement and minocycline in subjects with mild to moderate acne. Journal of Cutaneous Medicine and Surgery, 17(2), 114-122.
5. Boehm, T. K., Simon, J. C., & Strozyk, E. (2020). Prebiotic skin care: Skin health and beyond. Clinical, Cosmetic and Investigational Dermatology, 13, 943-949.