Unlocking Hope: Exploring the Power of Nutrigenomics in Recurrent Pregnancy Loss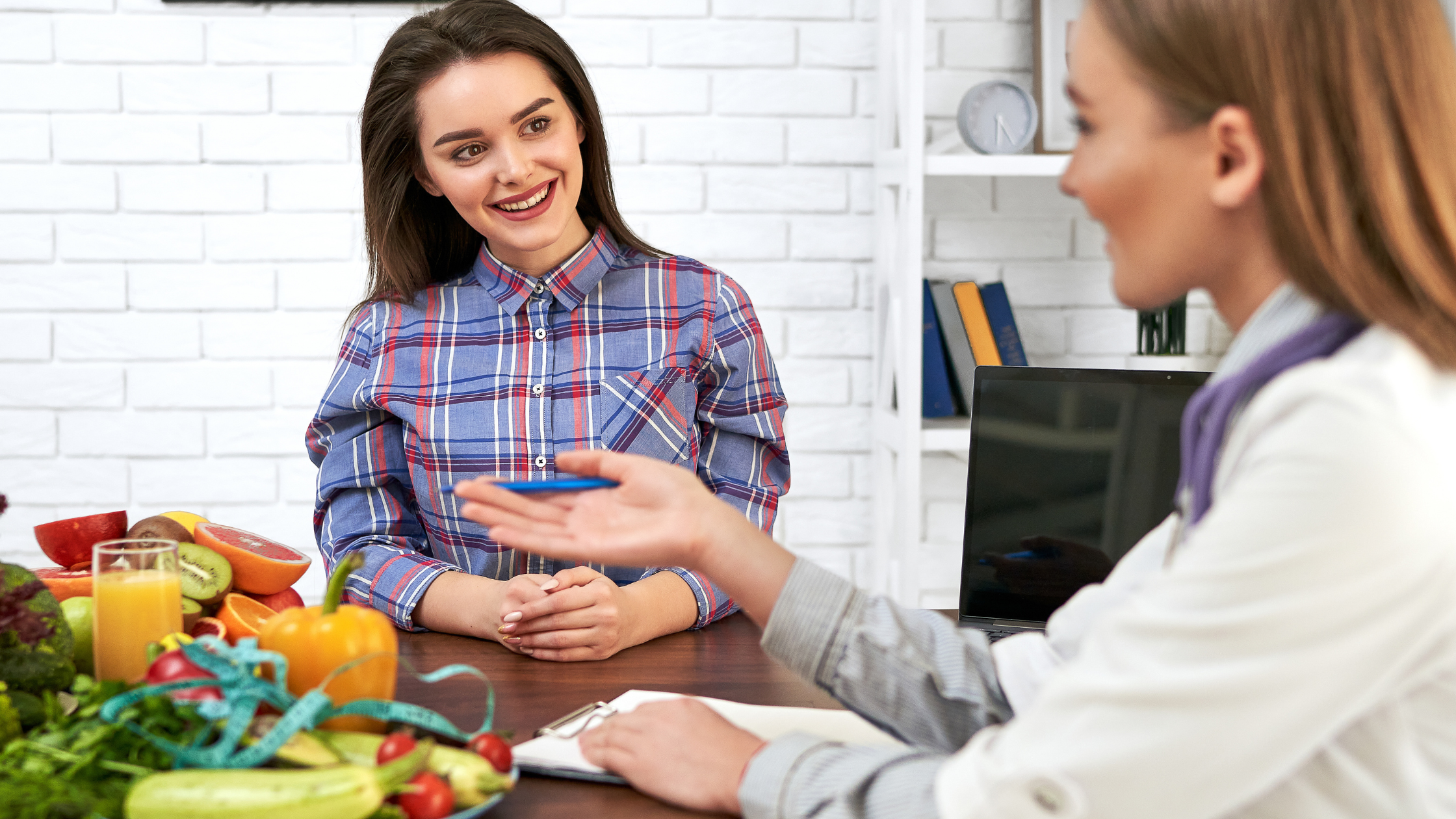 Recurrent Pregnancy Loss current scenario:
Welcome to our insightful blog on recurrent pregnancy loss (RPL) and the fascinating field of nutrigenomics! Let's explore the complex relationship between nutrition, nutrient deficiencies, and RPL, supported by compelling scientific evidence. RPL is a distressing condition that affects countless couples worldwide, causing emotional and physical hardships. Globally, it is estimated that nutrient deficiencies contribute to approximately 20% of pregnancy-related complications, including pregnancy loss (Black et al., 2013). In the context of India, where malnutrition remains a concern, the impact of nutrient deficiencies on reproductive health is particularly significant. Studies indicate that nutrient deficiencies, such as folic acid, iron, and vitamin D, are prevalent among women of reproductive age in India and are associated with an increased risk of RPL (Milani et al., 2018; Jagtap et al., 2019). These statistics highlight the critical importance of addressing nutrient deficiencies and exploring the role of nutrigenomics in preventing and managing RPL. Statistics reveal that globally, RPL affects approximately 1-5% of women of reproductive age, while in India alone, the prevalence is estimated to be around 3-5% (Sahasrabhojanee et al., 2018; Agarwal et al., 2020). These figures underscore the significance of understanding the underlying factors contributing to RPL and discovering novel approaches, such as nutrigenomics, to prevent and manage this condition.
So, let's dive into the world of RPL and nutrigenomics, where science meets hope and new possibilities await.
A)Folic acid:
Folic acid, the cornerstone of prenatal care, takes centre stage as our first protagonist. Robust scientific studies have consistently demonstrated the efficacy of folic acid supplementation in reducing the risk of neural tube defects and potentially preventing miscarriages. For instance, research by Czeizel et al. (2011) and De-Regil et al. (2010) supports the vital role of folic acid as a methyl donor in DNA synthesis and methylation processes. This involvement contributes to proper embryonic development, thereby reducing the likelihood of pregnancy loss.
B)Antioxidants:
Now, let us turn our attention to the captivating realm of antioxidants and their impact on RPL. Oxidative stress, arising from an imbalance between reactive oxygen species and antioxidant defences, has been implicated in the pathogenesis of RPL. Exciting research has shed light on the potential of a diet rich in antioxidants to mitigate oxidative stress and promote improved pregnancy outcomes. Scientific evidence, such as the work of Agarwal et al. (2012) and Chandra et al. (2010), showcases the ability of antioxidants to scavenge free radicals, maintain redox balance, and potentially mitigate the detrimental effects of oxidative stress on the delicate embryonic environment.
C)Omega-3 Fatty Acids:
Next, we shine a spotlight on the remarkable influence of omega-3 fatty acids on fertility and RPL. Extensive scientific investigations have uncovered the multifaceted benefits of these polyunsaturated fatty acids. Through their involvement in cell membrane composition, modulation of inflammatory pathways, and promotion of optimal reproductive function, omega-3 fatty acids hold promise in reducing the risk of RPL and improving pregnancy outcomes. Notable research, such as studies conducted by Mozurkewich et al. (2010) and Makrides et al. (2016), elucidates the potential of omega-3 fatty acids to positively impact pregnancy by supporting foetal development and reducing inflammation.
D)Vitamin D:
Vitamin D, often referred to as the "sunshine vitamin," commands our attention as a critical player in reproductive health. Emerging evidence has implicated vitamin D deficiency in increased infertility rates, pregnancy complications, and a potential predisposition to RPL. With its role in immune modulation, cellular proliferation, and hormone regulation, optimising vitamin D status through adequate sun exposure, fortified food sources, and supplementation may hold potential for reducing the risk of pregnancy loss. The work of Lerchbaum et al. (2012) and Barrera et al. (2018) provides valuable scientific insights into the impact of vitamin D on reproductive health outcomes.
We must not overlook the collective impact of a well-balanced diet on reproductive health. While comprehensive research specifically focusing on dietary patterns and RPL is limited, existing evidence supports the notion that a nutrient-rich diet, encompassing adequate protein, complex carbohydrates, healthy fats, vitamins, and minerals, contributes to optimal reproductive function. Scientific studies by Gaskins et al. (2019) and Grieger et al. (2018) shed light on the importance of dietary components in hormonal balance, oocyte and sperm quality, and overall reproductive well-being.
Genetics of Recurrent Pregnancy Loss:
In addition to nutrition, genetic factors play a significant role in recurrent pregnancy loss (RPL). Specific genes have been implicated in RPL, including those associated with thrombophilia (e.g., Factor V Leiden mutation), immune regulation (e.g., HLA-G gene), and hormonal pathways (e.g., progesterone receptor gene). Genetic testing and counselling can provide valuable insights into the underlying genetic causes of RPL, allowing for personalised interventions and treatment strategies. Integrating genetic information with nutritional and lifestyle considerations enables a comprehensive approach to address the complex nature of RPL and optimise patient care.
While these scientific insights shed light on the potential role of nutrition in combating RPL, it is essential to approach each patient with an individualised perspective. Collaborating with healthcare professionals, including reproductive endocrinologists, obstetricians, and registered dietitians, is crucial to tailor nutritional interventions based on genetics.
References
Sahasrabhojanee M, Tannirandorn Y, Chandeying V. Recurrent pregnancy loss: current perspectives. International Journal of Women's Health. 2018;10:421-435.
Agarwal K, Agarwal N, Shukla G, et al. Evaluation of risk factors, clinical profile, and reproductive outcome in women with recurrent pregnancy loss: a prospective observational study. Journal of Human Reproductive Sciences. 2020;13(3):214-219.
Black RE, Victora CG, Walker SP, et al. Maternal and child undernutrition and overweight in low-income and middle-income countries. The Lancet. 2013;382(9890):427-451.
Milani S, Prabhu A, Mishra N, et al. Prevalence of micronutrient deficiency in pregnant women: A cross-sectional study in northern part of India. Journal of Obstetrics and Gynaecology India. 2018;68(4):264-270.
Jagtap SR, Wadgave U, Jagtap SS. A study on vitamin D status in pregnant women in Marathwada region of Maharashtra. International Journal of Reproduction, Contraception, Obstetrics and Gynecology. 2019;8(8):3159-3162.
Czeizel AE, et al. Prevention of neural-tube defects with periconceptional folic acid, methylfolate, or multivitamins? Ann Nutr Metab. 2011;58(4):263-271.
De-Regil LM, et al. Effects and safety of periconceptional folate supplementation for preventing birth defects. Cochrane Database Syst Rev. 2010;(10):CD007950.
Agarwal A, et al. Role of oxidative stress in female reproduction. Reprod Biol Endocrinol. 2012;10:49.
Chandra AK, et al. Oxidative stress by reactive oxygen species in the generation of embryonic anomalies. Indian J Exp Biol. 2010;48(5):317-331.
Mozurkewich EL, et al. The effect of omega-3 fatty acid supplementation on pregnancy outcomes by smoking status. Matern Child Nutr. 2010;6(4):368-380.
Makrides M, et al. Marine oil, and other prostaglandin precursor, supplementation for pregnancy uncomplicated by pre-eclampsia or intrauterine growth restriction. Cochrane Database Syst Rev. 2016;(11):CD003402.
Lerchbaum E, et al. Vitamin D and fertility: a systematic review. Eur J Endocrinol. 2012;166(5):765-778.
Barrera D, et al. Effects of vitamin D supplementation on pregnancy outcomes, maternal, and neonatal health: a systematic review. J Matern Fetal Neonatal Med. 2018;31(12):1608-1617.
Gaskins AJ, et al. Dietary patterns and outcomes of assisted reproduction. Am J Obstet Gynecol. 2019;220(6):567.e1-567.e19
Grieger JA, et al. Pre-pregnancy fast food and fruit intake is associated with time to pregnancy. Hum Reprod. 2018;33(6):1063-1070.
Rai R, Regan L. Recurrent miscarriage. The Lancet. 2006;368(9535):601-611.
Carp H, Dolitzky M, Inbal A. Thrombophilia testing and recurrent pregnancy loss. Obstetrics & Gynecology. 2008;112(2 Pt 1):259-264.
Daher S, Mattar R, Gueuvoghlanian-Silva BY, et al. Recurrent miscarriage: genetic factors as important etiological contributors. International Journal of Molecular Sciences. 2019;20(5):1084.
Sotiriadis A, Papatheodorou S, Makrydimas G. Thrombophilia and pregnancy complications. International Journal of Women's Health. 2010;2:85-100.
Christiansen OB, Nybo Andersen AM, Bosch E, et al. Evidence-based investigations and treatments of recurrent pregnancy loss. Fertility and Sterility. 2005;83(4):821-839.