Genetics and Vocational Guidance:
Pioneering a Path to Extraordinary Futures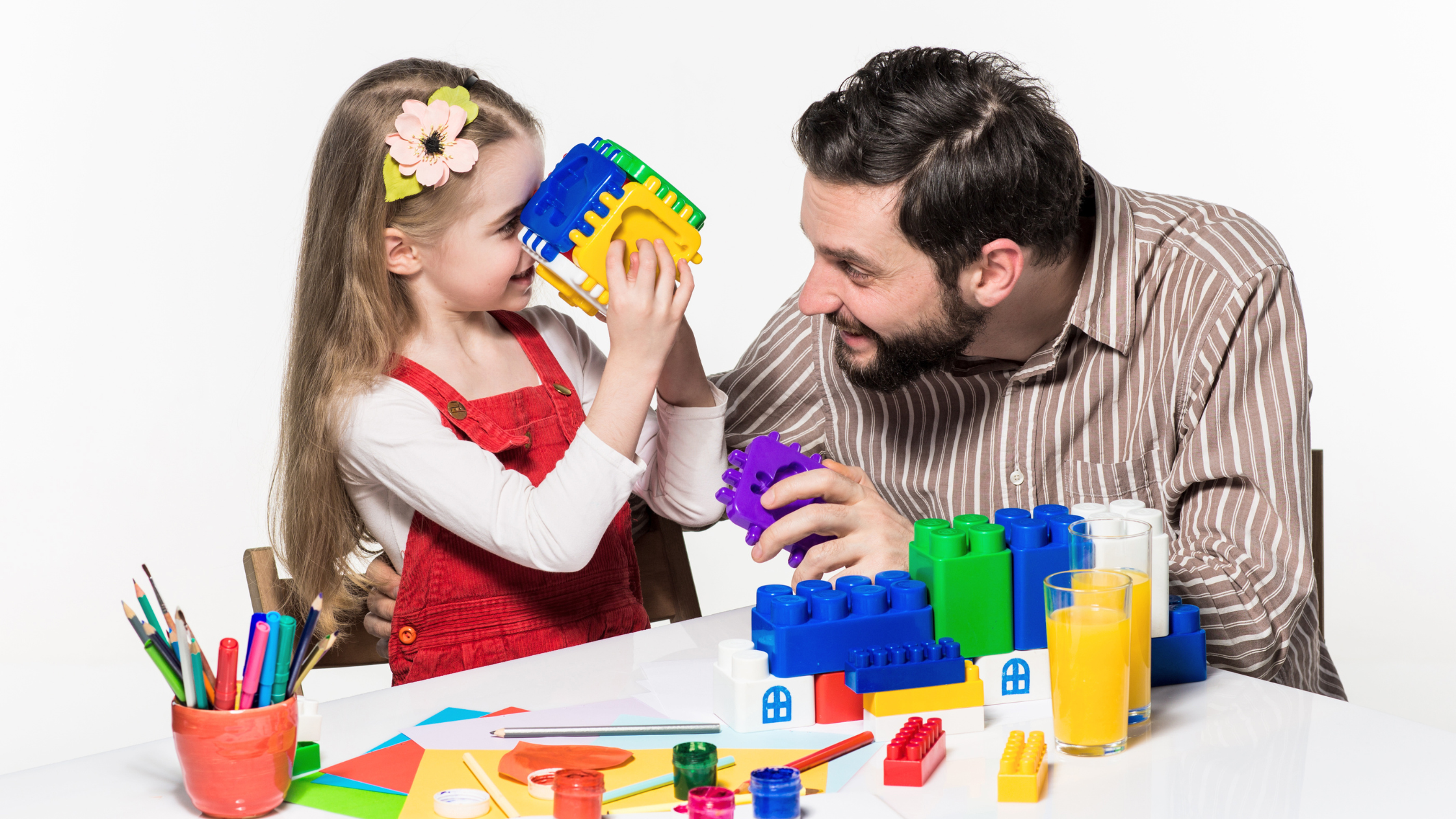 In the captivating realm of career exploration, a timeless tool has guided individuals towards their true calling—the RIASEC code. For decades, this powerful framework, developed by Dr John L. Holland, has helped countless individuals discover their vocational paths by identifying their unique personality types. But what if we could enhance this remarkable system? Imagine a world where we unravel the mysteries of genetics to unearth our children's hidden talents, giving them a head start on their vocational journeys. In this article, we will explore the integration of genetics into vocational guidance and parenting, uncovering how genetic insights can transform the way we guide our children towards fulfilling careers.
The Holland Codes: A Journey Through Time
Step back in time to the 1950s, when Dr John L. Holland revolutionised career counselling with his visionary work. The Holland Codes, also known as the RIASEC code, introduced a fresh perspective on vocational guidance. Classifying individuals into Realistic, Investigative, Artistic, Social, Enterprising, and Conventional types, provided a framework for understanding personality traits and aligning them with suitable career paths. Over the years, this enduring system has empowered countless individuals to find fulfilment in their professional lives.
Unleashing the Genetic Treasure Trove
Now, picture an extraordinary advancement that adds a new layer of insight to the Holland Codes—genetics. The field of behavioural genetics has unravelled the genetic underpinnings of personality traits and cognitive abilities. Recent studies have shown that genetics plays a significant role in shaping various aspects of human behaviour, including vocational interests and abilities.
For example, a meta-analysis of twin and adoption studies by Kandler et al. (2018) revealed that genetic factors contribute to individual differences in occupational preferences, indicating a genetic basis for the alignment of certain personality traits with specific career choices. Additionally, research by Rimfeld et al. (2016) highlighted the genetic influences on academic achievement and personality traits relevant to different vocational domains. These findings suggest that genetic predispositions can influence the aptitude and talents individuals possess for specific vocations.
From Potential to Passion: Guiding Young Minds
Imagine the possibilities of empowering young children with a deeper understanding of their genetic potential. By combining the Holland Codes with genetic insights, we can provide an innovative and comprehensive approach to vocational guidance. Genetic testing can offer valuable information about an individual's predispositions, strengths, and potential career paths.
Moreover, genetic insights can also play a significant role in parenting strategies. By gaining knowledge about a child's genetic profile, parents can tailor their approach to nurturing their child's talents and supporting their vocational development. For instance, understanding a child's genetic inclination towards artistic abilities can guide parents in providing opportunities for artistic expressions, such as art classes or exposure to creative environments. Similarly, knowledge of a child's cognitive strengths can help parents optimise their learning experience by providing resources tailored to their abilities.
Adapted Skills vs. Innate Skills:
A Nuanced perspective in our exploration of genetic influences on vocational guidance, it is important to acknowledge the distinction between adapted skills and innate skills. While genetics can provide insights into individuals' innate abilities and predispositions, it is equally crucial to recognize that skills can be developed and honed through experience, education, and training.
Adapted skills refer to the abilities and competencies individuals acquire through learning and practice, while innate skills are the inherent talents and capabilities individuals possess by virtue of their genetic makeup. By striking a balance between acknowledging innate skills and fostering the development of adapted skills, we can provide a comprehensive approach to vocational guidance.
A New Era of Personalized Career Counselling and Parenting
Witness the dawn of a new era in career counselling and parenting—one that embraces personalised guidance based on the fusion of the Holland Codes and genetics. Armed with genetic knowledge, parents and educators can cultivate environments that nurture their children's talents, creating tailored educational opportunities, mentorship programs, and real-world experiences. This holistic approach empowers children to explore their passions with a deep self-awareness, giving them a head start in forging fulfilling and purposeful career paths.
Furthermore, recent advancements in genetic research, such as polygenic scoring, allow for the prediction of individual genetic risk profiles associated with various traits and abilities. By incorporating these predictive models into vocational guidance and parenting, we can provide a more accurate and targeted approach to nurturing talent and supporting children in their career journeys.
In this captivating journey through the evolution of vocational guidance, we have witnessed the fusion of the Holland Codes and genetics, opening new doors of opportunity for young minds. By unlocking the hidden treasures within our children's DNA, we empower them to embark on extraordinary vocational journeys, where their innate talents can flourish. However, we must approach this revolution with care and responsibility, ensuring ethical considerations and ongoing research to navigate the complexities of genetic guidance.
Let us embrace this remarkable fusion of the Holland Codes and genetics, as we guide our children towards fulfilling careers and help them unleash their true potential. With personalised insights into their innate talents and genetic predispositions, we can set them on a path of purpose and fulfilment. Together, let us embark on this exciting voyage of discovery, as we shape a future where every child's unique gifts are recognized and celebrated.
References:
Kandler, C., Bleidorn, W., Riemann, R., Angleitner, A., & Spinath, F. M. (2018). Genetic contributions to vocational interests: A meta-analysis of twin and adoption studies. Personality and Social Psychology Review, 22(2), 140-165
Rimfeld, K., Kovas, Y., Dale, P. S., & Plomin, R. (2016). True grit and genetics: Predicting academic achievement from personality. Journal of Personality and Social Psychology, 111(5), 780-789.
Ebstein, R. P., Novick, O., Umansky, R., Priel, B., Osher, Y., Blaine, D., ... & Belmaker, R. H. (1998). Dopamine D4 receptor (D4DR) exon III polymorphism is associated with the human personality trait of novelty seeking. Nature Genetics, 12(1), 78-80.